The Yorkville Historical Society has no archives, genealogical records, or research staff.
Below are several great resources:
Historical Center of York County, 210 East Jefferson Street, York, SC 29745. We recommend that you contact the Historical Center of York County to answer your genealogical and historical research inquiries. The Historical Center of York County opened in 1989 to serve as York County's archival repository to collect and preserve information of historical importance. Use this link and scroll down to find out how to submit your research request to the Historical Center of York County.
Libraries:
Genealogical and Historical Societies:
Tourism Sites:
Books: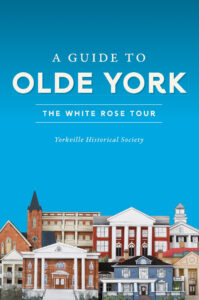 -> A Guide to Olde York:  The White Rose Tour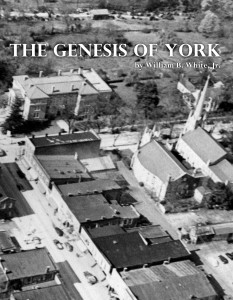 The Genesis of York  This remarkable publication contains a brief history of the formation in 1785–1787 of the County of York, South Carolina, and also of the Village of York, together with abstracts of the first deeds to the 88 lots and 19 tracts of land shown on the village plan drawn up by Colonel William Hill, the proprietary.
Books available from Brent H. Holcomb and the South Carolina Magazine of Ancestral Research