This wonderful clock is located at 12 North Congress Street in lovely downtown York, SC.
From a March 12, 2004 article in The Herald written by Amber M. McCloskey:
The Yorkville Historical Society will dedicate York's new downtown clock, located on North Congress Street, at 6 p.m. March 22. The clock honors the memory of the late Mel Ebersold, who served in various leadership positions, including mayor pro-tem. Sponsors for the clock dedication include the York Downtown Business Association, the Greater Chamber of Commerce and the city of York.
Follow this link for an interesting article about the clock published by the Yorkville Enquirer on March 12th, 2004.
Follow this link for pictures and information about the clock installation and dedication.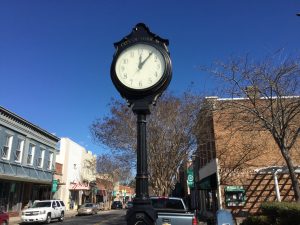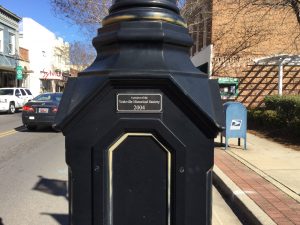 Photographs courtesy of Debora Hutchins, February 2017